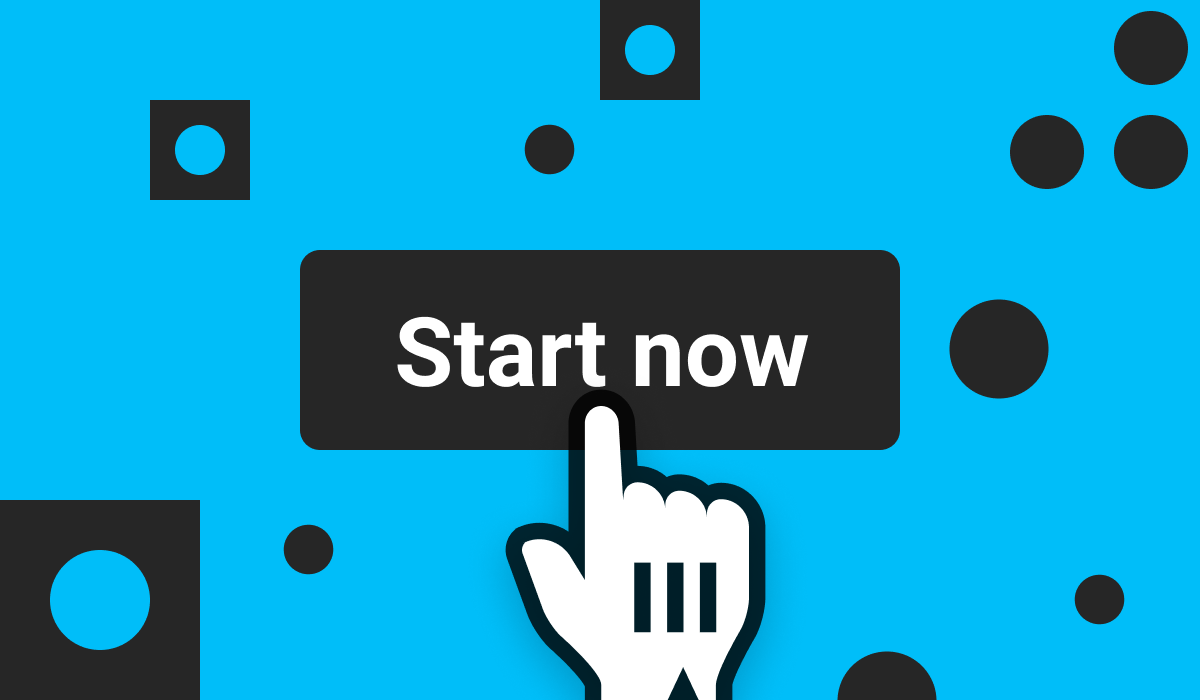 Let's start with a story of my relocation journey.
A few years ago I've realised that I'm tired of Tbilisi, Georgia, where I've spent the last couple of years - it was time to move.
I had an idea in mind that I want to live somewhere in the EU, preferably somewhere I haven't lived before. My freelance income was sufficient to support me and my wife in most EU countries.
We made a list of a few cities, most were Northern European destinations in well developed countries:
Paris, France
Berlin, Germany
Vienna, Austria
Edinburgh, United Kingdom
Gdansk, Poland
After creating a list of potential counties, it was time to estimate what changes are awaiting once I relocate. Cost of living, different tax systems, mandatory social contributions - I took it all into account.
The only constant was my expected personal income. So I've started creating models to help me estimate how much spare money could be leftover each month. The money to spend on a new dress for my beautiful wife, good wine or a brand new phone.
I've called this money 'free-cash'. Cash that I don't have any plans for and can enjoy!
The model turned out very complex and went through several phases. The initial one was just an excel table - a complicated, messy one. The second one was a Scala application. The third one, well.. It's our current website.
I've relocated a numerous amount of times throughout my life. At some point, it became evident that all freelancers who want to move share the same pain:
You don't know how much taxes and social contributions you'd have to pay. You can google it but there isn't an easy to use model, just some unstructured facts and difficult to read information.
You don't know anyone who will keep your taxes in order. You would need someone filling in the forms if you don't speak the language.
Banking. Opening a bank account is tricky. In fact, very tricky when you just arrived and haven't got any proof of residence. To obtain proof of residence, you need to rent a flat, which requires a bank account. Catch 22, anyone?
Invoicing, local VAT. These have a potential to cause a lot of headache. Some countries, for example, offer mandatory e-invoicing solutions that aren't easy to use and don't have an English interface.
Obtaining status in the country. Visa, residence permit, partner support. Evidence, documents - counting by the hundreds.
… and many other tasks I had to solve numerous amout of times, all from scratch. It wasn't rocket science, but it had to be done and these weren't the most exciting tasks out there, to put it nicely.
Around this time I've realised that I can use my future relocation as a test case. I can prove to you that as a freelancer, it is possible to move almost anywhere.
Which country did I choose? Berlin, Germany. Here are a a few reasons for it:
Good ratio of free-cash applicable to my income.
Moving to Germany without a formal degree, as a freelancer, sounds like a good challenge.
To make it an even better test case, I went through a complex route:
I'm moving as an owner of a company that I use for my freelance work.
I set a very limited budget - my company pays me a salary of €2,500 per month.
I have a wife. She doesn't work and is financially dependent on me.
I don't speak a word of German.
I set a preliminary deadline at around a year.
The first step I took was at the end of April - registered a company and found a virtual office.
It wasn't a big deal and at the end of May the company was in the register. In June I went on to open a bank account for the company, which also took quite a bit of time.
At the end of June I filed for a VAT registration form, to receive a final VAT ID in November.
Around the same time I've started putting some documents together to present to a consulate:
A business plan showing how great I am, how complex my work is and that I have no trouble supporting myself financially. Also, I wanted to show that if all goes according to plan, in a couple of years I'll be in a position to hire a few employees.
Proof of a company registration.
Proof that I've ran a company before - registration documents for my Georgian company with a Tax Office letter that it hasn't run into debt.
A bank statement showing sufficient funds of around a year's worth of salary.
A draft of the contract to hire myself.
Personal references from friends stating that they know me well, I'm an expert in the industry and what I do is pretty cool. Also, it's useful to say they would use your services in Germany if you were to move (Alexei, Matthew - thanks!).
A cover letter addressed to the Consul, explaining why I'd love to move to Berlin from Tbilisi.
Other necessities such as an application form, marriage certificate, photos etc.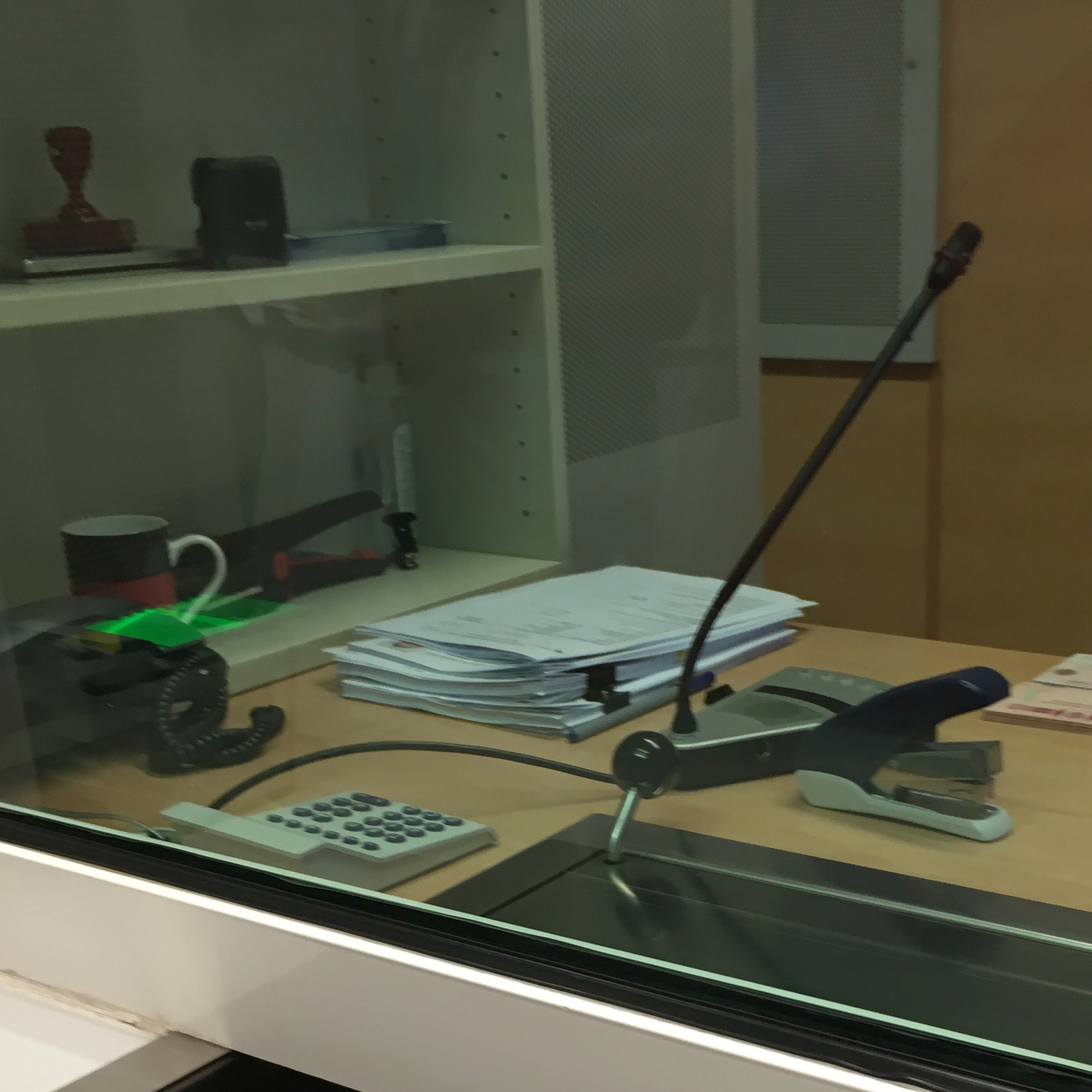 The hardest part? You won't believe it. It's pretty tough to prepare the documents, but the hardest part was to get an appointment at the consulate. I have no idea why. I would imagine a German consulate in Tbilisi is popular and has fewer slots, but it's only a guess. I've tried to book an appointment right now, and.. nope, still no slots!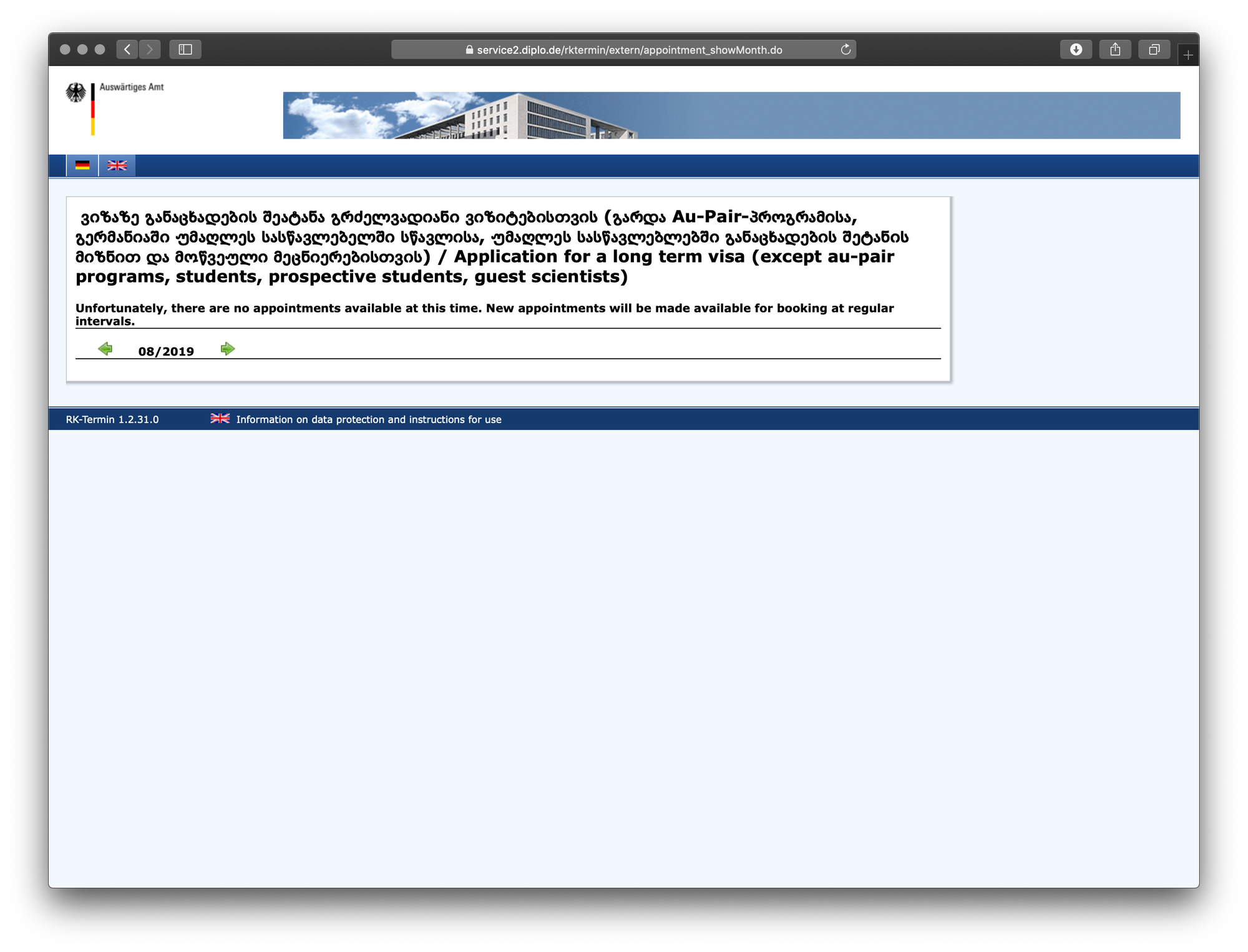 I've started checking the website at 0:00 Berlin time and finally made two appointments, for me and my wife.
We applied for the visa in the middle of July.
At the end of October I got the news that my application was successful and the Consulate in Tbilisi issued a visa.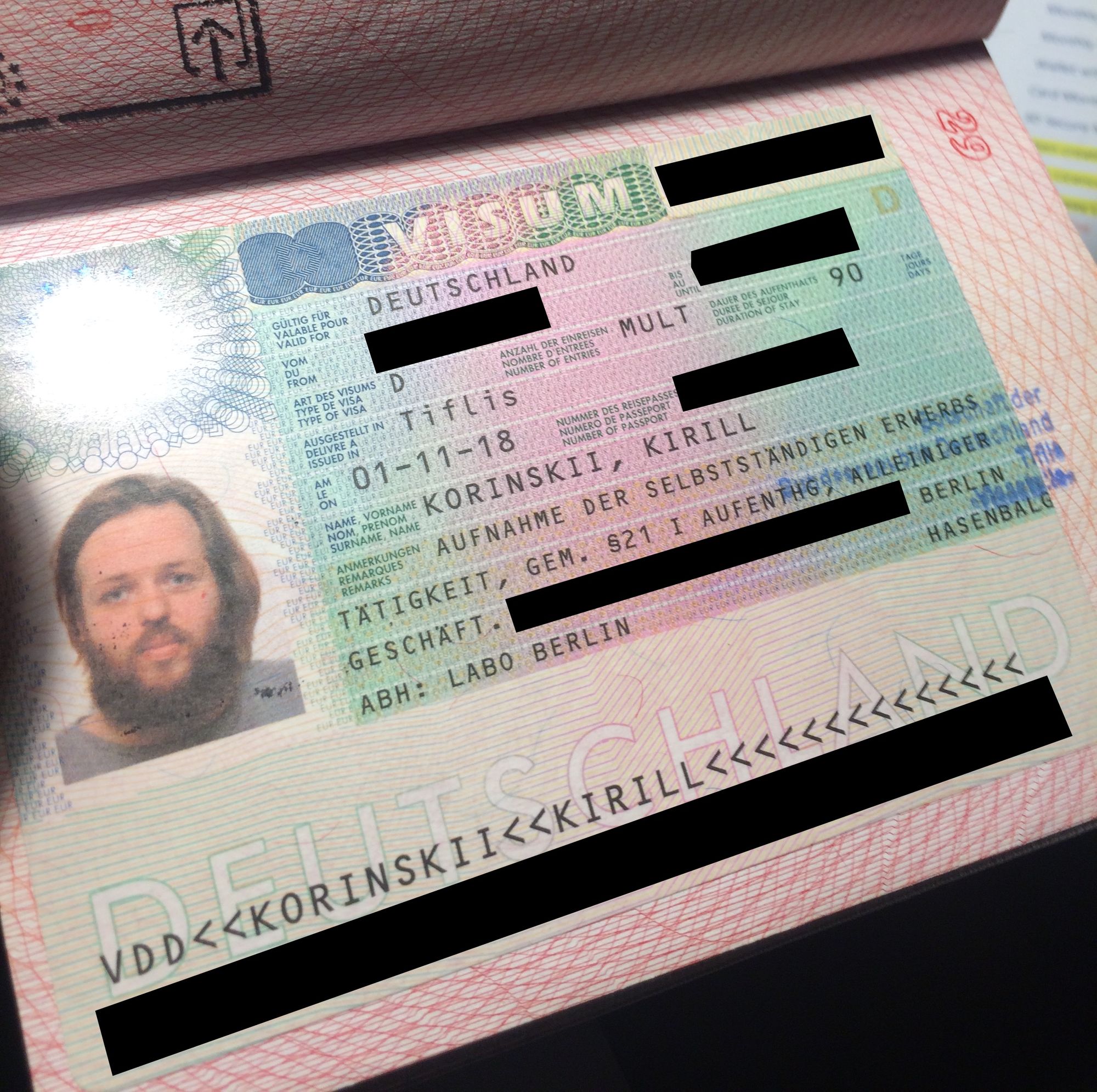 Around the same time I've started converting my excel model into a website you're using right now.
In the meantime, I only had a visa, not a residence permit, so let me finish the story.
The next day we moved, I visited Bürgeramt to register, and in a few weeks my personal Tax ID has arrived. Now I could hire myself and start paying a salary from 1st December.
In November, a few days after registration, I've made an appointment to Ausländerbehörde to get a residence permit. It happened that my appointment was scheduled one day after my visa expired.
Nothing complicated, just filled in a form and prepared some more documents:
Proof of registration in Berlin
Contract with my company
Contract with our rented apartment
Health insurance card
I had more than enough time to buy insurance, sign a long-term lease and generally organise my life, so none of it was an issue.
In the middle of February I've received a residence permit for 3 years.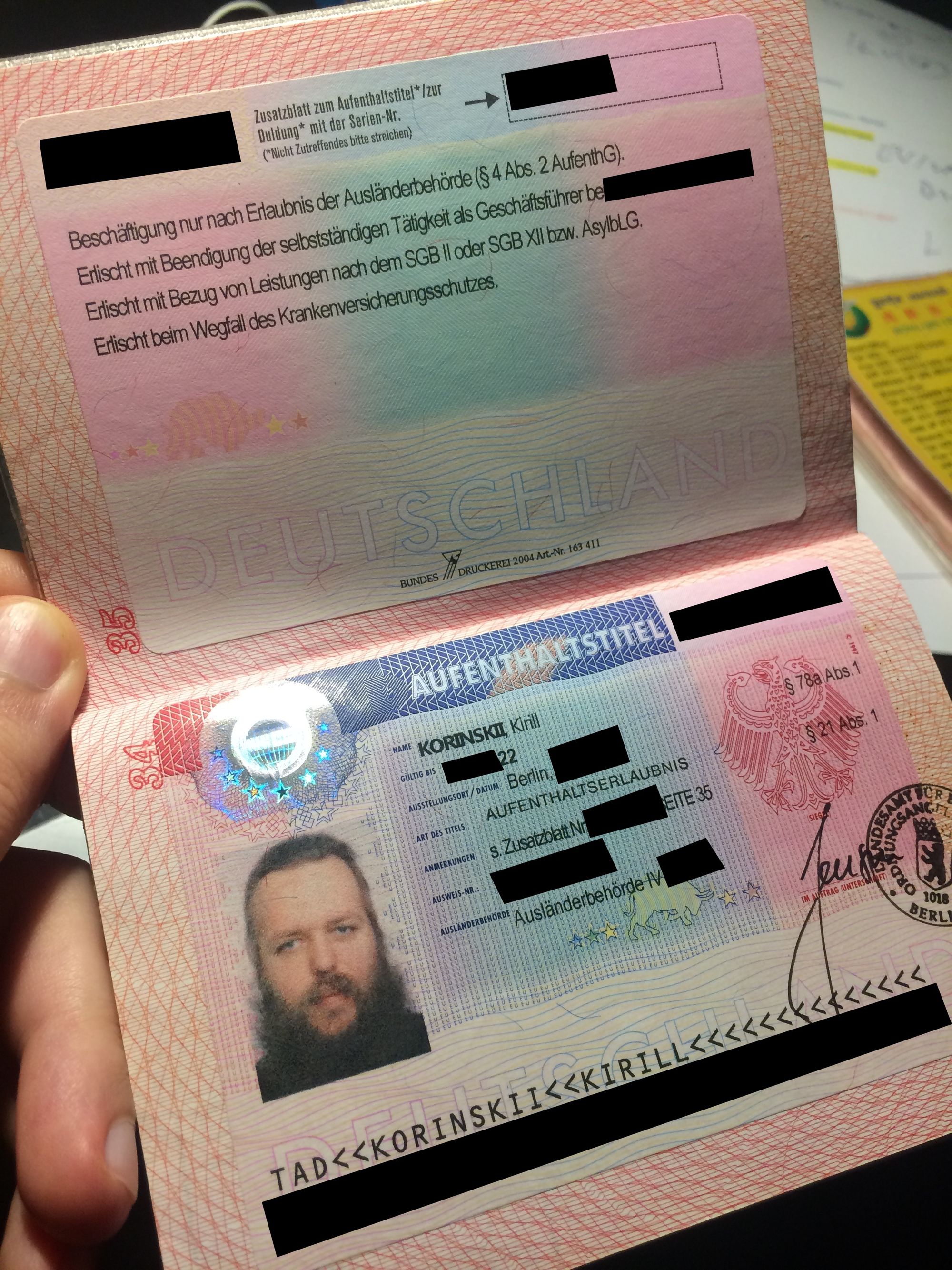 How long did it take?
From the start of document preparation to getting a residence permit - around 10 months. Could I have done it faster? Going for a sole trader status would have saved me a couple of months, but don't expect anything less than 6 months overall.
I've also not included most of the pain I went through during this year. Just a few examples:
An official document from the Georgian government which should have confirmed my full address didn't include a postcode. No one cares for postcodes in Georgia. They do in Germany though. Statements from the Bank of Georgia also don't include a postcode. My last shot was to check the Georgian Post website and attach a screenshot to my documents. However, it didn't have any streets which start with a 'C'. They missed them in the English version of their website. Seriously, you can check it by yourself here. Look for Chavchavadze Avenue. You won't find it. Then, use Google Maps to check the scale of this street and how prominent it is.
I've had to translate a lot of documents from Georgian and Russian to German, which wasn't easy.
My marriage certificate didn't have an apostille, and it was difficult to obtain one remotely.
German Tax Office rejected my first application for VAT ID because they didn't understand why I would need to pay VAT living in Georgia. My company only received it after an official complaint I made to another Tax Office.
After a couple of months, VAT Tax Office sent me a mail (not email, snail mail!)  that they moved my company VAT to a different Tax Office where I paid my other taxes. However, after another few weeks I received yet another letter that they've made an error and would like to issue a new EU VAT ID. At this point, more than six months have passed since the last VAT ID was issued but when I check the VIES VAT database, the information still hasn't been updated.
I have filled in a lot of forms in German, which I don't speak.
Many other things I most definitely forgot to mention.